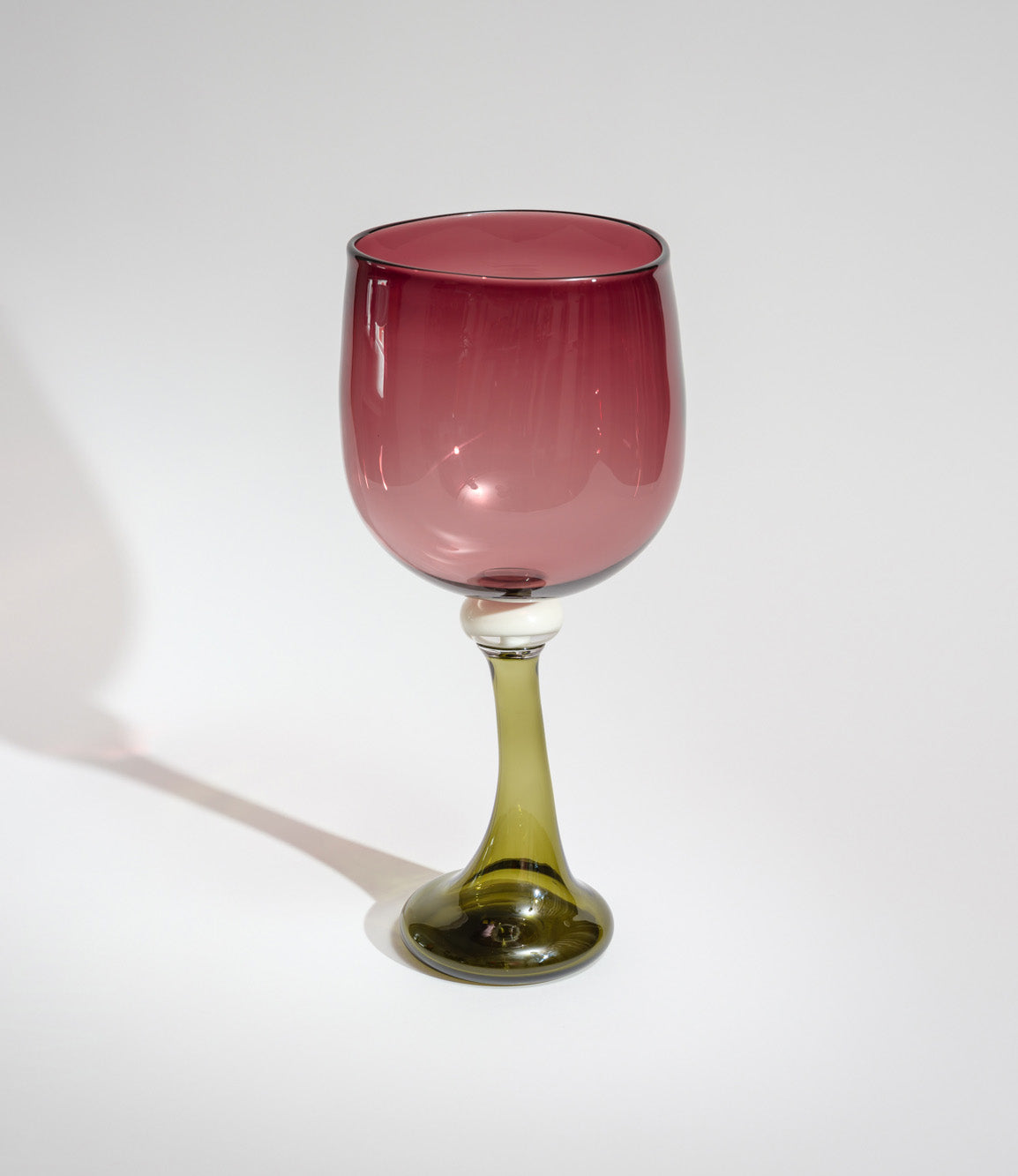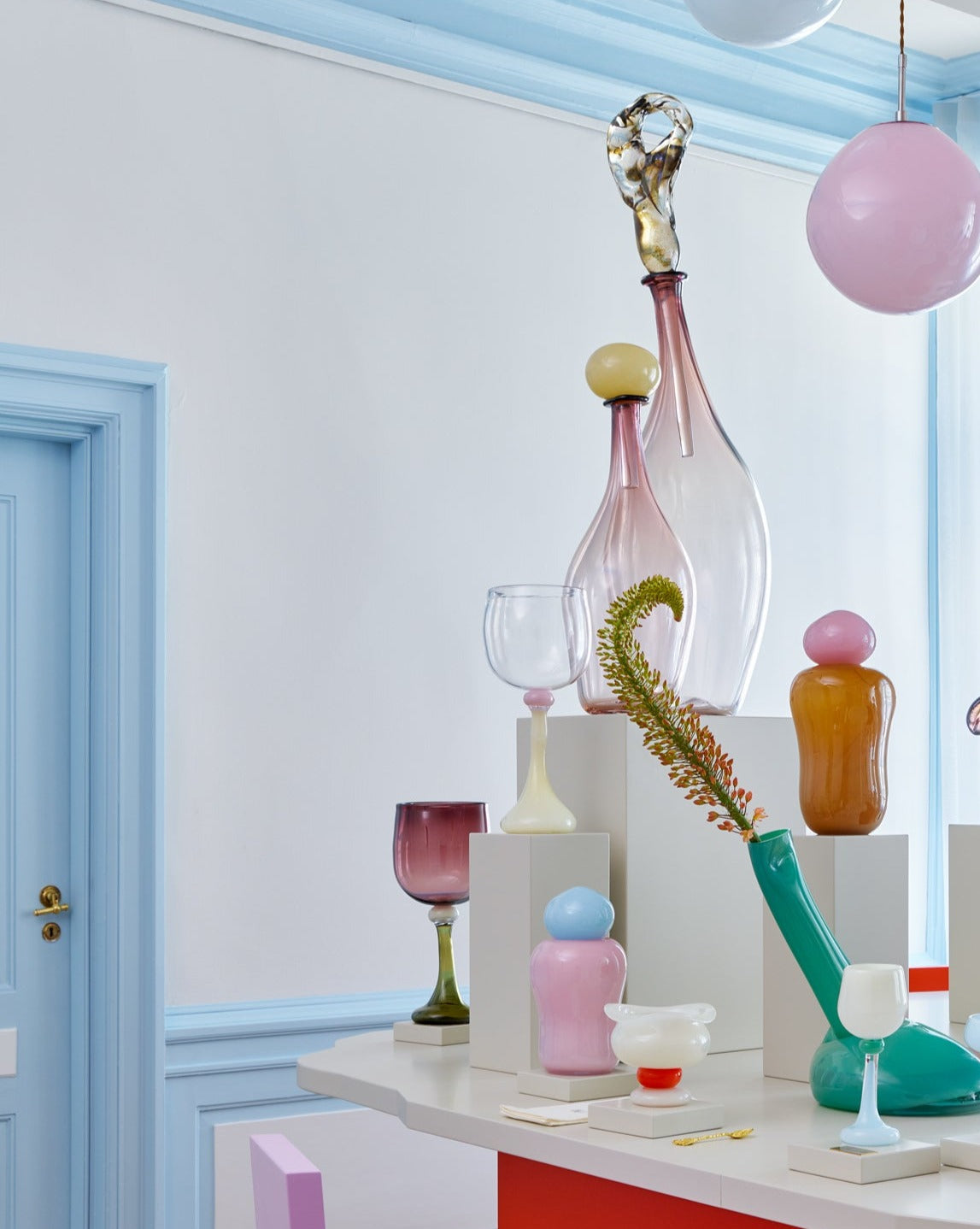 'Massive Wine Glass No. 1'
1 left in stock
DKK 12.500,00
Crafted as an oversized edition of our wine glass, this art piece embodies a delicate yet surprisingly sturdy character. There's an inherent playfulness and childlike joy in sipping from such a colossal glass, aligning seamlessly with the spirit of Helle Mardahl Studio. Additionally, it serves as an exceptional decorative addition to your home, inviting you into a world of magic and fun. 
The art piece is mouth-blown and truly unique. There's only this one object and it's made just for you.

Specifications
– approx. 36 cm. high
– approx. 16 cm. width
Helle Mardahl products are not dishwasher friendly. All products should be washed by hand in lukewarm water with a little detergent and wiped dry afterwards to avoid water stains.
Other candy treats to love;