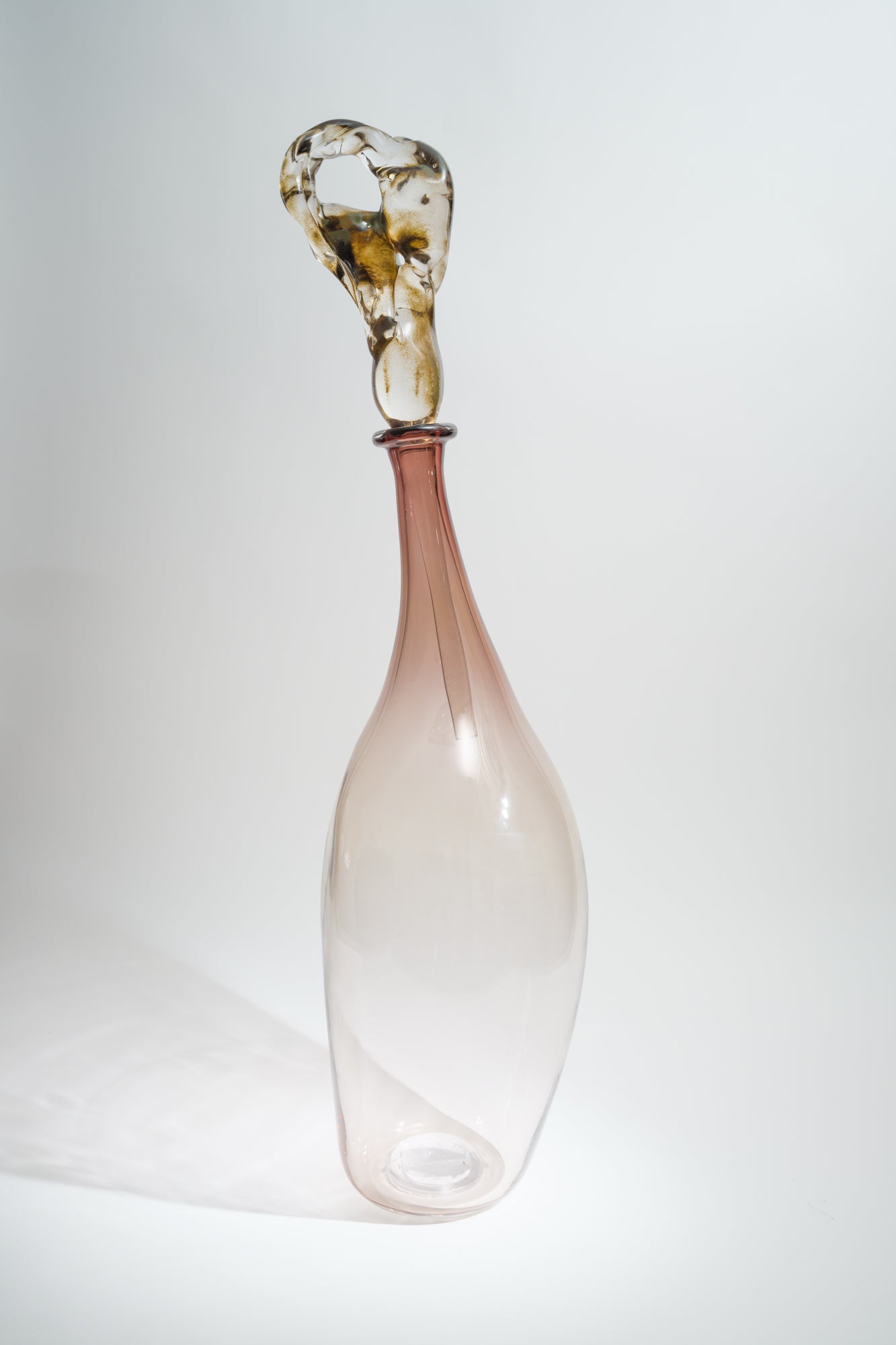 'Giant Bottle with a twist'
1 left in stock
DKK 58.000,00
Like some of our other large glass pieces, this art piece is a dreamy and almost surreal shaped object that bears a striking resemblance to a wine bottle. The vase becomes exceptionally unique thanks to its removable top, adorned with abstract and intriguing elements and its captivating range of colours transitioning from a rich aubergine-like hue to remarkable transparency. 
The art piece is mouth-blown and truly unique. There's only this one object and it's made just for you.

Specifications
– approx. 102 cm. high
– approx. 28 cm. width
Helle Mardahl products are not dishwasher friendly. All products should be washed by hand in lukewarm water with a little detergent and wiped dry afterwards to avoid water stains.
Other candy treats to love;